Fans voice
"I've been supporting Man United for a couple of years now and "I'm sick of people taking the piss out of us.
In the past ten years I've supported Blackburn, Leeds, Arsenal and Liverpool, and I never had any stick when I
supported them."
Billy Bandwagon, London
---
From Phil Neville's official website
"I share the same birthday
as my twin sister Tracey"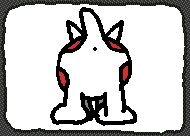 Thor Zakariassen ©


(Just in Norwegian)

Stand up if you hate Man United

Scum busters

Some of my favourite United songs