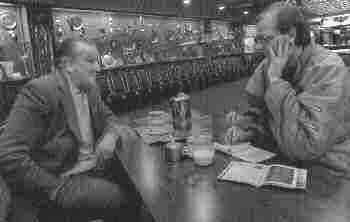 Anfield, December 1987:
The day I met Bob Paisley.
A cold and windy December-day.
But the warm and kindness I met
in the Trophy Room can not be described.
Here I was together with one of the legends.
At that time I worked as a sports-reporter
in a Norwegian newspaper.
In nearly two hours I stayed with him -
two indescribable hours.
---

Thor Zakariassen ©